SM Megamall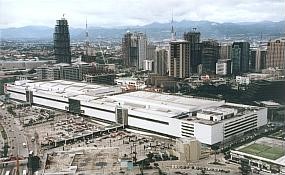 EDSA corner Doña Julia Vargas Avenue
Tel. 633-5043 to 46
Asia's largest, with over 400 shops, restaurants, theatres, amusement places, sporting salons, specialty schools, clinics, etc. Anchors include SM Department Store, SM Cinemas, SM Supermarket, SM Food Court, SM Bowling Center, Megatrade Hall, SM Ice Skating Rink.
The Podium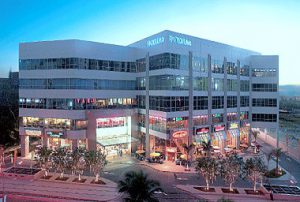 18 Asian Development Bank Avenue, Ortigas Business Center
An upmarket shopping mall located along ADB Avenue in the Ortigas Center, with over 140 specialty shops and restaurants targeted at young working professionals and residents of the Central Business District. A joint project of Singaporean company Keppel Land and SM Prime Holdings, the parent company of the SM group of malls.
Forum Robinsons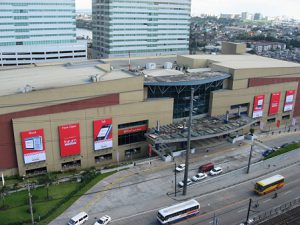 Cybergate EDSA corner Pioneer Street
Tel. 687-0923, 687-1016
Forum Robinsons is a three-level mall at the center of a business and residential community at the corner of EDSA and Pioneer Street in Mandaluyong City. A cyber lifestyles haven, it highlights audio-video equipment, mobile phones and accessories, computers and accessories, and digital photography. It houses four Robinsons-affiliated anchor stores, six state-of-the-art cinemas and several shopping, dining and service outlets. It also features Forum Bites, an al fresco restaurant strip that showcases live acoustic music on Fridays.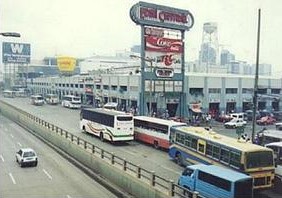 EDSA Shaw Boulevard (Southeast corner)
A discount warehouse, a food market and a host of shops and diners all together in one large complex.
Starmall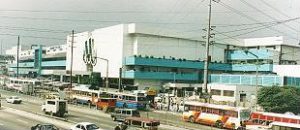 EDSA Shaw Boulevard (Northwest corner)
Tel. 718-1886
A general shopping area with over 200 shops, eateries, cinemas, bargain bazaars and a bowling complex. Starmall envisions itself as being a compact, convenient shopping mall that offers everything a customer needs, featuring some of the most popular favorites in the restaurant business, a wide variety of shops, and service oriented tenants.
The Shangri-La Plaza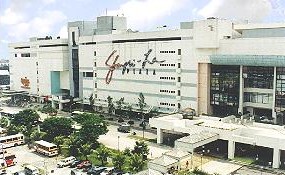 EDSA Shaw Boulevard (Northeast corner)
Tel. 633-7851
Home of Rustan's and Crossings department stores and over 300 specialty shops. Designer clothes, jewelry, houseware, officeware, food shops, cinemas, etc. Zones are designed for every kind of shopper, from the young to the connoisseur; each marked with quality choices from a wide selection of brand name stores, food services, hobby stops, and activities that suit the mall's target audience.
The Marketplace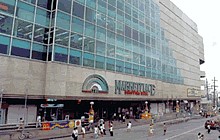 General Kalentong Street
A modern public market on the ground floor, with a general shopping complex offering a variety of shops, eateries, bargain bazaars and cinemas from the second level up.